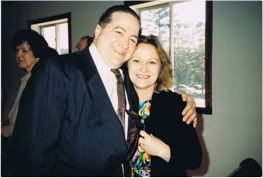 If I could only share one thing with you about me it would be over 40 years ago. At the time I was a Hair Stylist. I was looking for a way to increase my income and be home with my two boy's as a single Mom.. Just by chance a friend of mine introduced me to a company called Shaklee. I felt I was too young to be so tired. So I started using the products to get more energy. I saw a noticeable improvement. The Lady who I purchased the products from was an advanced sales leader. I asked her, is there a way I can save money to get the products ? She said to me, how would you like to get them free + earn extra income? Wow this is great . I loved the products so much, I couldn't stop talking to others.Now over 40 years later. I am still in love what I am doing. I received 4 New Bonus cars and paid vacations for helping others be their own boss.
I would love you to evaluate what Shaklee can offer you too.
Aside from that I am a Lifetime student.It stimulates my creative mind when I can make a difference and influence others to improve there Health and help them to increase there Income.Is that you too? The best thing about having my own business is I believe, I can help you. Increase your Income and safe Money at the same time with products you and I already buying and use every day. My Mission is to HELP YOU, Your Family and Your Friends, Live Happier, Healthier, Lives... Physically, Mentally and Financially!
So, I'm not sure if this is for YOU or not? But if you know someone who is having health issues or would like to earn an income working part-time and the ability to earn cars and trips and a life-time income to can leave for your kids or grand kids... For me, it all started when I decided to have more time freedom and Income to be home when my two Boy's specially came home from School.And the best part was nobody could fire me anymore I thank God for blessing me to give me the confidence and never give up. If there was a way I could show you how you can make an extra $500 to $10,000 dollars or more a month, would you be interested to hear more?
I invite you to visit this side


P.S. I am no longer a single MOM.In the year of 1985 My Husband has joined forces with me to expand now our Business.

SHAKLEE CHANGED Oure LIVE and my Husband. Shaklee has given us so much, but the gift of HEALTH is at the top of the list. We feel younger & healthier today than we did many years ago! Gone are the medicines and doctor bills.

I began by sharing my Shaklee results with friends and stranger's. Shaklee was too good to keep to myself. As a result over 30 year's Shaklee career began and I have never looked back.

Shaklee has ment freedom in every sense of the word .... Freedom to be at home with my small children while earning a fabulous income, freedom to be my own boss, freedom to decide who I wanted to work with, freedom to grow and develop my business without limits.

Our success is a result of a strong belief in the wonderful Shaklee Products and Opportunity.

Our philosophy is that if you will SHARE and EDUCATE you will achieve tremendous Shaklee Success!

Shaklee can be your "American Dream" It doesn't take a lot of money, education, or experience ... "desire" alone will qualify you.

So whether you are looking for the ultimate in Health or have a desire to build your own exciting business .... SHAKLEE CAN DELIVER all of this and more!